2013 Etape Course rumours – Saddle Up!
Hot damn I love this time of year – 2013 Etape Course rumours are now starting to filter through and holy leg burn Batman, it sounds like it's going to be hard on les jambes!
I've received a few emails – a couple from well connected Velo-Nomads – and the inside word is that we'll be giving the Ventoux a dust up again.
L'Etape went up Mont Ventoux a mere 3 years ago in 2009. This was an epic Etape – read my report here. Whilst it only had one major climb (Ventoux), it was a lumpy parcours, and very hot.
It's also unclear as to whether we'll see two Etapes again, but the smart money is on a double Alpe d'Huez ascent. Now THAT will cause some carnage. One ascent of the Alpe in 2011 caused an abandonment of around 30%. Can you image what two will do? People will be metaphorically blowing chunks (some literally will).
If you're considering going to the 2013 Etape, here's what you need to do.
Create a rough plan and itinerary that's flexible enough to accommodate a Ventoux and/or Alpe D'Huez Etape (or both, if you want to do both)
Get your accommodation sorted
Start training
Accommodation
If you're even considering doing Etape 2013, start looking for accommodation NOW. And by "now" I don't mean in 4 weeks, I mean ASAP.
Without seeing the TDF parcours, it's hard to say where the start/s might be, but we can make some good guesses.
It's also a reasonable assumption that the Etape towns and surrounds will be very busy due to the TDF tourists as well.
If you're a small accommodation provider in or near Bedoin, Bourg d'Oisans or any of the towns in those areas, VeloNomad has an accommodation listings service, so I'd love to hear from you.
Drop me an email
.
The 2013 Etape Survival Guide will have a range of accommodation ideas and suggestions.
Etape Ventoux
If L'Etape does go up the Ventoux, you might want accommodation near Bedoin, Sault or Maulacene for afterwards (enjoy a pizza, beer, recounting the ride with other VeloNomads). Each town is accessed directly down from the summit of Mont Ventoux.
Accommodation is going to be super tight in all 3 towns.
Bedoin
Bedoin is a small little cycling town which you can read more about on the VeloNomad Velo-Cities Bedoin page.
There are a number of towns in the immediate vicinity of Bedoin.
Mormoiron
Maulacene
Vaison-la-Romaine
Carpentras
Crillon-le-Brave
Mazan
La Barroux
You can find accommodation in Bedoin and surrounds on:
There are also few camping grounds in Bedoin.
Accommodation in Montelimar
Given Montelimar is not far from Lyon (where a TDF stage looks likely to finish), and Montelimar is where the 2009 L'Etape started from, it's a fair bet that Etape might be in that area.
I am hearing reports that accommodation in Montelimar, Orange and surrounds is booking out already which gives a good clue.
Find accommodation in Montelimar on:
Etape Alpes
If L'Etape does Alpe d'Huez, accommodation in La Grave, Bourg d'Oisans, Allemond and the start town will be diabolically tight.
I'm guessing the start might be in Gap, in accordance with the rumoured Gap-Alpe d'Huez TDF stage.
Gap is a biggish town with some reasonable sized towns surrounding it, so you should be able to secure accommodation.
Accommodation in and around Borg d'Oisans is apparently already almost full. I received an email from a reader saying they'd had to book accommodation in La Grave.
Find accommodation in and around Bourg d'Oisans on:
VeloNomad accommmodation booking help
Alternatively, if you need someone to find you accommodation, VeloNomad offers on the ground accommodation finding services, via the Trip Planning Concierge.
Remember, this is summer and therefore peak travelling season for many Europeans, so accommodation will disappear FAST.
There are also MANY little accommodation providers who have websites but poor SEO, so they won't appear on the front page of Google, so it'll be really hard to find the good spots.
Logistics
The logistics of the Etapes 2013 will be covered in the 2013 Etape Survival Guide. The 2013 Etape Survival Guide will be released soon after the Etape 2013 course/s are announced.
You can download the 2012 Etape Survival Guide for free here.
The general logistics and planning for an Etape trip can be found in the Tackling L'Etape guide.
Training for Etape 2013
If you have not trained for cycling before, or have, but not trained for an event like this, you need to start training ASAP.
If you've no clue where to start with training, I'm here to help.
VeloNomad offers two training options for Etape (and incidentally, general weight loss and endurance); a cycling training program (pay by the month) or a one off Etape-specific 16 week program.
Believe me when I say that turning up to do Etape without at least a few months training is utter, utter folly. It's highly likely you will suffer all day, or else abandon.
I am a reasonable rider (B grade level) and turned up in 2010 underdone after being ill for a few months – but still having solid fitness – and absolutely suffered all day. Read more about the hellish 2010 Etape.
I know of several instances of people training for a couple of months and still blowing up. The moral of the story isn't that "training won't help", it's "a couple of months training won't help".
If you're going to spend a few thousand dollars on a trip like this, it makes sense to invest in some training.
16 week Etape training plan
The 16 week program is great for those who just need to do 4 months of training leading up to the event. This will be adequate for those who've trained before, and/or are in decent shape already and just need a quick tune up for the mountains.
Get access to the Etape training guide here, or buy now below.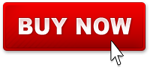 Etape-focussed Cycling Training Program
The Etape focussed cycling training program is a series of 12 week training blocks, which you pay for on a monthly basis (which means you can pretty much cancel at any time).
After each 12 week block you advance to harder training.
This suits those who:
Who have never trained before – start now and get up to 9 months training under your belt.
Have trained before, or have a reasonable level of fitness and who need some tuning up for the mountains.
More reading
2013 Etape Survival Guide
Soon after the Etape routes are announced I will release the 2013 Etape Survival Guides.
Make sure you are on the VeloNomad mailing list to find out when it is released and to get access to early discounts.
Support VeloNomad
A significant amount of time and effort goes into these reviews, all with the aim of helping you. As lots of readers say, I give way too much information away for nothing, and it really does take a lot of time and effort (but I do love doing it!).
If you found the site useful, and you didn't need a SIM card or ebook, I'd really appreciate it if you dropped something in the Paypal tip jar below. Or if you're buying something online, use one of the affiliate links below the Paypal button.
Paypal tip jar (choose your own amount)
These affiliate links provide me a small commission (2-4%) on each sale and they don't cost you a cent extra.