Training for Etape (or any other sportif)
Whether you're training for Etape, training for Haute Route (yikes), training for Marmotte or training for some other big sportif – probably involving lots of what normal people would call a stupid amount of riding up epic alpine mountain faces – the same basic training can be applied.
I'll talk mostly about Etape in this article, but the mindset and fundamental principles can be applied to all other mountain sportifs like Haute Route, La Marmotte and other like-events.
"Do I Need to Train?"
You might be wondering "Do I need to train for Etape?" and it's a good question as lots of people are unsure of what to expect.
If you've never done an event like this before, or never climbed mountains on the scale of the Alps or Pyrenees, or never trained, you'll almost certainly need to do some training.
If you race A or B grade and are of a reasonable level of race fitness, and can climb a bit, you can probably turn up to Etape 2013 with little to no training.
Having said that though, I personally would do some training anyway. I've a reasonable level of fitness, race fitness and can climb, and I'd still do a 12 or 24 week block of training leading into the event, just to tune the legs up.
Even race-fit and mountain-fit people can benefit from training. Check out my 2010 Etape experience to see why.
And, watch this video I made for an Etape promo that explains why turning up without being fit is folly.
My experience with training for Etape
In 2009 I turned up to Ventoux with no training beyond being half way through my first season of racing.
I was at 62kg, mountain fit, racing at B grade level and raring to go. And I did well.
After Etape 2009, I got quite ill and lost 12 months of fitness. I got back into racing in March 2010 getting fit again for Etape 2010, but turned up only about 4kg over my race weight, and absolutely got smashed.
After that brutal experience, I started training straight away, 12 months out from the 2011 Etape Alps.
The year of training made a significant and clear difference. I turned up to Etape Alps 2011 leaner, faster and with endurance.
This illustrates how training can make a significant, impactful difference to your result in Etape as well as your enjoyment. Why suffer for 8-9 hours when you can smash it and do a lot better?
How to train for Etape
An appropriate training plan for Etape will build endurance in your legs to enable you to ride the distance generally covered by Etape, as well as the amount of ascending.
Don't forget, this is a Tour de France stage, so it's going to be hard.
It's of paramount importance you train effectively for the endurance (distance), intensity and mountains.
The best way to achieve this is a program providing progressive overload and targeting each area according to fundamental coaching principles.
A good program will accommodate your lifestyle, provide for rest and accommodate your existing bike fitness.
Do I need a power meter
If you're a high end rider, you might need a power meter to really get benefit.
For most riders who are not really fit, haven't trained before, or haven't done any mountain training, training with a heart rate monitor with cadence (such as a Garmin Edge 500, which is what I use) will be sufficient to get large improvements.
If you get to a point where you get marginal benefit from Heart Rate training, then yes, a power meter may provide extra benefit.
A typical program
A typical Etape training plan might be structured something like the below (THR = Threshold Heart Rate):
4 or 5 days riding, 2 or 3 days rest (drop a day if you're busy/sick).
Most sessions would be 60-120 minutes, with 1-2 longer sessions of 3-6 hours (3 hours for beginners, 6 hours for advanced), possibly with some hill repeats.
Almost all sessions would include a base level of intensity; for example 60 minutes at 75% THR with X repeats at 90%+ THR with warm up and warm down.
How long to train for Etape for
For the already race-fit, you may be able to get away with 8 weeks training as a last minute mountain tune up. When I'm at my peak fitness, this is the final 5% needed for the Etape.
If you have little to no fitness – particularly endurance and mountain fitness – I recommend a program of 24-48 weeks (6-12 months).
I've summarised how training would help each rider type below.
Beginner/Novice – little to no race, training, endurance or mountain fitness – 24-48 weeks (6-12 months). People start from this level will need at least 6 months.
Intermediate – some race or endurance or training experience – 12-48 weeks.
Expert/Elite – extensive race/mountain/endurance/training – 8-12 weeks.
I've seen C grade riders (low level intermediate) train for 6 months for Etape, and still abandon (Ventoux 2009).
Where to get a training plan from
There are few training resources on the web that may provide a program. However, verifying the credibility of the author is of utmost importance to ensure you get something effective and appropriate.
If you're in a big city, especially with a strong cycling culture, you may be able to find a local coach (ask your friends), or else find one who can provide a program remotely over the Internet.
Finally, you can always check out the VeloNomad Training Plans, which come in a few flavours, as detailed below. There's some more info about them at the end of the article.
Training for Etape – aimed at all levels of rider, this is a 4 month program designed totally for Etape.
Training for Etape Elite 8 Week Plan – aimed at expert/elite riders as a final tune up for the event.
Cycling Training Program – this is an ongoing subscription based on 12 week blocks, designed not just for mountain events, but for cycling fitness in general. We've come up with different plans for people of all levels, and help you graduate from beginner to expert over time.
Other training for Etape reading
I've written quite a few articles on training for Etape and other sportifs, which are very relevant for Etape.
VeloNomad training plans
Training for Etape – for everyone (16 weeks)
This is a stand alone guide providing training for 16 weeks leading into Etape. For most people with some training/racing/climbing experience, this will be adequate for some Etape conditioning.
Read more about the Training for Etape guide, or get it below.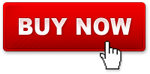 Training for Etape – Elite (8 weeks)
This is a stand alone guide providing training for 8 weeks leading into Etape. For experienced riders (high intermediate, expert, elite) only as this is starts from a high level.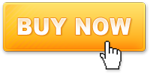 Cycling Training Program
The VeloNomad Cycling Training Program is a subscription based training program delivering you your weekly training program at the start of each week.
Framed around 12 week training blocks, after each block you graduate to the next level.
This is the cost effective way to get a quality cycling training program without the expensive monthly charge if you had a personal coach.
The VeloNomad Cycling Training Program is ideal if you want to do Etape.
The beginner level also accommodates people who need to lose some weight at the same time as building endurance and base fitness.
It's also ideal for those with racing/training experience, who want to focus on training just for epic mountain sportifs.
Check out the VeloNomad Cycling Training Program page for more information.
Support VeloNomad
A significant amount of time and effort goes into these reviews, all with the aim of helping you. As lots of readers say, I give way too much information away for nothing, and it really does take a lot of time and effort (but I do love doing it!).
If you found the site useful, and you didn't need a SIM card or ebook, I'd really appreciate it if you dropped something in the Paypal tip jar below. Or if you're buying something online, use one of the affiliate links below the Paypal button.
Paypal tip jar (choose your own amount)
These affiliate links provide me a small commission (2-4%) on each sale and they don't cost you a cent extra.