VeloNomad Cycling Training
Cycling Training can be quite complex (and expensive), but it doesn't need to be.
With a Heart Rate Monitor and cycling computer (like the Garmin Edge 510: VeloNomad Garmin Edge 510 Review here), you can get seriously fast and strong.
It doesn't matter what your goals are, what your starting fitness is, what your schedule is like (yes, you can train, even with kids or a commute by bike), if you want to get stronger or lose weight, cycling training is for you.
Some people just need training for an event, like Etape du Tour, La Marmotte or another sportif. (There's training for Gran Fondos below.)
Some people want ongoing training, like Michael from Sydney (more from Michael shortly).
Gran Fondo Training – for everyone (16 weeks)

This is a stand alone guide provides training for 16 weeks leading into a big Gran Fondo like Etape du Tour, La Marmotte, Haute Route or Three Peaks.
Most people need to complete some training before an epic sportive, and this plan has been specifically for these events.
So no matter if you're a rank amateur, have never ridden mountains before, or are pretty experienced but need to get mountain-and-Gran-Fondo ready, this plan is for you.
Training for Etape – Elite (8 weeks)
This is a stand alone guide providing training for 8 weeks leading into Etape. For experienced riders (high intermediate, expert, elite) only as this is starts from a high level.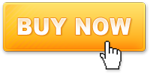 Cycling Training Program
The VeloNomad Cycling Training Program is a subscription based training program delivering you your weekly training program at the start of each week.
Framed around 12 week training blocks, after each block you graduate to the next level.
This is the cost effective way to get a quality cycling training program without the expensive monthly charge if you had a personal coach.
The VeloNomad Cycling Training Program is ideal if you want to do Etape, want to get faster, stronger, lose weight or need to get race-fast.
The beginner level also accommodates people who need to lose some weight at the same time as building endurance and base fitness.
It's also ideal for those with racing/training experience, who want to focus on training just for epic mountain sportifs.
Check out the VeloNomad Cycling Training Program page for more information.
The training programs have made a remarkable impact on my riding and given me a lot of focus on what I'm doing on the bike and how to get the most out of the time I have. My results have been on a constant improvement and has seen me go up a grade in local racing – my club racing secretary had to be talked out of bumping me up 2 grades after the results of a power test earlier in the year!
Michael B, Sydney (at week 40)
Free Week's Gran Fondo Training
Not sure if cycling training is for you? Simply get a week's free Gran Fondo training and try it out. This is the same type of training used in the Gran Fondo training and Monthly Training.
There's no obligation.
Get your week's free cycling training, try it out, and if it's not for you, cool!